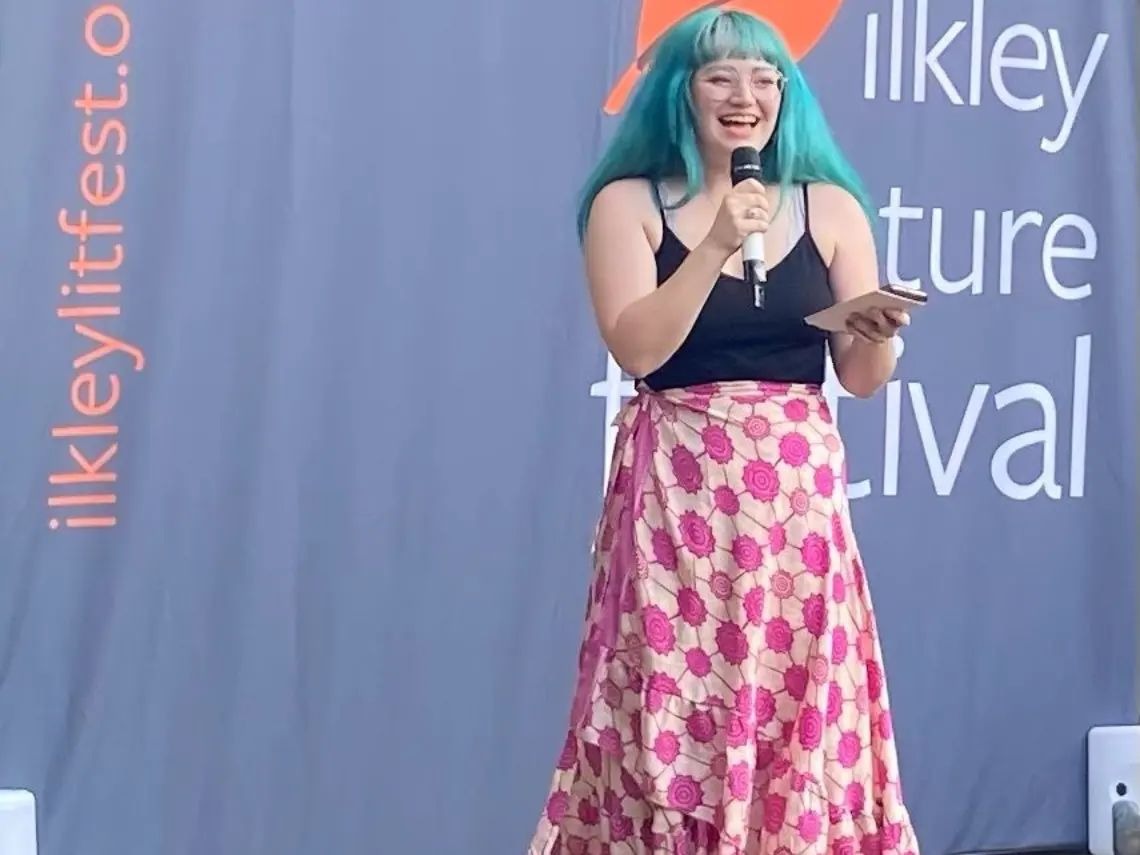 About Me
Caitlin Mckenna is a queer, communist, vegan poet and writer from Leeds. 
After completing her Master's in Creative Writing Caitlin has been working as a writer across the North while performing at events in Leeds such as Leeds Poetry Festival and Ilkley Fringe Festival, alongside getting pieces published in various journals from Fragmented Voices to Parliament Lit. Most recently, Bent Key Publishing released their debut chapbook Now Say It Back.
With a deeply confessional style and an unapologetically confrontational voice, Caitlin's poetry covers various topics including mental health, relationships, sexual violence, and identity.
Experienced in a wide variety of writing styles and careers from copywriting for a Flooring Company, to assisting in editing academic journals, Caitlin is able to confidentdly and fluidly switch between styles and tones. The culmination of this is a writer who is adaptable and enjoys a challenge, meeting difficult briefs, and is eager to continue their education. 
Just starting their journey in managing and hosting events, Caitlin hopes that this will be a new horizon for them to continue learning new skills and helping cement themselves within their local community. 

If you want to see more of their personal life and keep up to date with events and new work, you can follow them on Instagram or Twitter through the links below.